Rakugaki ART→Fashion/Charity/NFT
Supporting children in suffering
There is a child behind every one of our designs.
Using their own drawings, UNISSOGRAFF™ supports the survival and education of children suffering in conflict and impoverishment through Art & Fashion.
Read more…
A fashionable way to help!
Unissograff has a range of products and a portion of the proceeds from each one goes towards supporting the children that drew the pictures used in each design. Grab one of our unique designs and contribute yourself.
View collections…
How about your own children's pictures?
A collaboration between your own child's drawings and our contemporary artist. Just send us a photograph(s) of their drawings and we will create a one-of-a-kind UNISSOGRAFF™ custom art design, just for you! 
Create your own designs…
World Peace Collage Campaign

Take a picture... of your picture!
We are appealing for drawings from around the world on the theme of 'beloved people, beloved places'.
Unissograff artist, ca37, will use each and every drawing we receive to create a limitless digital Peace Art Collage design.
This living artwork will be available here on our web-site for anyone to download, absolutely free and at any time, to use for ordering your own fashion or interior items, for marketing or other activities, or however you wish. Click here to find out more!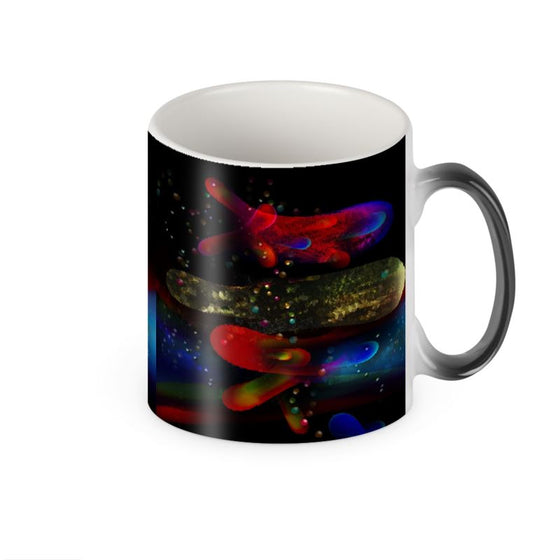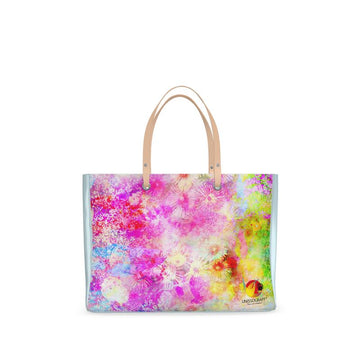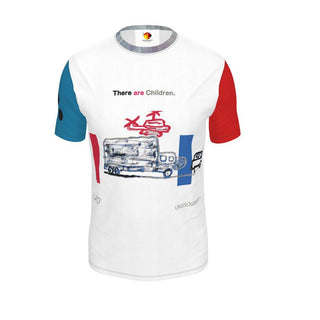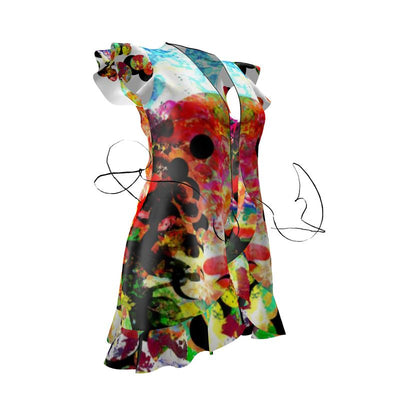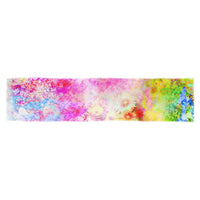 BRAND NEW!
UNISSOGRAFF™ Product Line-up
Designs created from children's drawings. We offer an extensive collection of clothes and items created using our unique designs - and they all contribute to supporting children around the world.
For Art & Party Lovers
Shop All
I can tell when my coffee gets cold
I bought this mug for a good cause with fun, but I discovered a very practical use. When my coffee sits on my desk and gets cold the mug returns to black; this is a visual clue that I need to go to the coffee pot. Take breaks, get hot coffee and be thankful.
The mug itself is light and easy to clean - it came packed very safely in bubble wrap. Just don't put it in the dishwasher.
A magic mug!
This is my favourite mug of the moment.
A little smaller than my preference (I like BIG mugs) but it is bright, mystical and sturdy.
And perfect for a quick cuppa.
The design stays for quite a while too, which I like.
And I like knowing when I look at it that I did some good by giving a little to the kids who made the drawings.
Cool
This is a great t-shirt!
I confess that I was not sure who Hirofumi Nojima was but loved the design and the fact that it donates to children.
Went for the standard material which is really soft and comfortable to wear.
Opted for the "S" size (I'm 5ft 7in) and it is just right - the large sizes must be pretty big!
Recommended.